Katherine (Kat) was born in the California wine-growing region of Napa Valley. She found an early appreciation for nature and the outdoors in a deeply-rooted agricultural community, spending her childhood working with rescue horses, raising sheep and running through vineyards.

Thanks to an unrelenting sense of wanderlust, Katherine has since gotten lost touring castles in the Portuguese city of Sintra, discovered natural mud baths in Costa Rica's rainforests, ridden on night trains through India, watched turtles hatch in Mexico and poured cider in Spain. From 2013 to 2019, Katherine lived, worked and traveled throughout the Hawaiian Islands, falling in love with the lush tropical rain forests, pristine beaches and vibrant ocean life.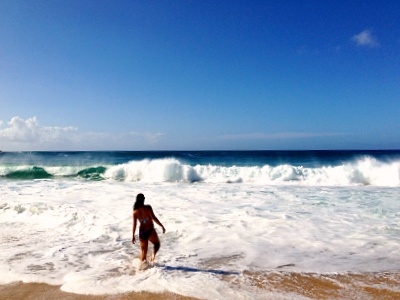 Some of her best writing memories include interviewing a traditional Irezumi Japanese tattoo artist (while he was in the middle of a tattoo), getting an impromptu meditation lesson from a Buddhist minister at Myohoji Temple in Honolulu, exploring sustainable tourism in Palau and completing an in-depth guide to Na Pali Coast State Park on Kauai.
See images from Katherine's travels on her Instagram page, @katgalla
Volunteer Work
Katherine has been active in the environmental/animal welfare non-profit community since high school, where she worked as a volunteer at Sunrise Stables Horse Rescue and Paws for Healing. After college, she spent a month living in a small village in Surin, Thailand, working with the Save Elephant Foundation. She completed internships at City Lights Publishing in 2013 and the Borgen Project, a non-profit publication fighting global poverty through advocacy and education, in 2017. While working at the Borgen Project, she was able to write about topics such as agriculture in developing countries and women's rights. Currently, Katherine volunteers at Jameson Humane with their animal foster program.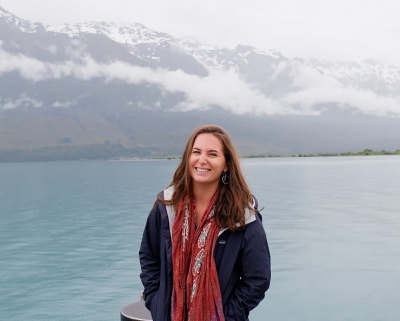 Experience
While her travels and non-profit work have given her incredible insight into the issues plaguing the world today, Katherine's time in Hawaii opened her eyes even further to the plight of the earth due to climate change and global pollution. During her time in Honolulu, she started shifting her focus towards sustainability and wildlife/ocean conservation.

Katherine has been a regular contributor for Tripsavvy since 2018, covering travel topics primarily about California and Hawaii. Most recently, Katherine has worked as a regular contributor for Inhabitat, exploring topics like current environmental events and sustainable lifestyle, and Treehugger, a modern sustainability site with more than 120 million readers each year. Katherine is also certified in sustainable tourism by the Global Sustainable Tourism Council (GSTC) and has 10 years of hospitality experience in the food industry.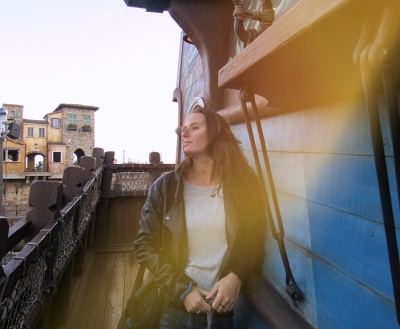 Education
Katherine holds a Bachelor of Arts in English Literature from Chapman University, where she was also a member of the Sigma Tau Delta English Honor Society.