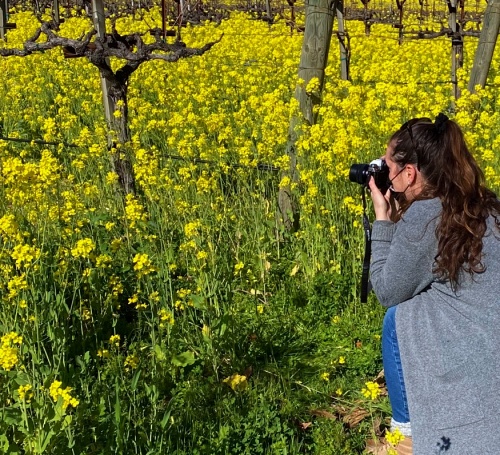 Katherine Gallagher is a writer based in Northern California. Her work aims to connect people with the natural world and communicate important environmental issues to global audiences through news and evergreen topics. She is especially interested in reporting on wildlife exploitation and the broader social impacts of conservation: how protecting natural resources and native species relates to not only healthy ecosystems, but also indirect factors like local community livelihood.
She covers environmental policy, climate change, and endangered species for Treehugger, a modern sustainability site with over 120 million annual readers, and contributes regularly for Tripsavvy on subjects relating to California, Hawaii, and sustainable tourism. Her freelance work also appears in Fodor's, Culture Trip, Far & Wide Travel, Wanderlust UK, Inhabitat, Wasabi Magazine, Stacker, and more.
Katherine attributes both her love of travel and enthusiasm for wildlife conservation to a post-graduation trip to Thailand, where she spent a month volunteering in Ban Ta Klang with the Save Elephant Foundation. Shortly after, she moved to Honolulu and spent the following six years exploring the unique biodiversity of the Hawaiian Islands.
While living in Hawaii, she worked as a lifestyle journalist for Wasabi Magazine and wrote hundreds of articles on sustainable design, green technology, and environmental news for Inhabitat. She completed an SEO-focused writing internship at Borgen Magazine, a nonprofit digital publication fighting global poverty through advocacy and education, in 2017.
She also has 10 years of experience in the hospitality industry and has been active in the environmental nonprofit community for over 15 years. Currently, Katherine volunteers at Jameson Animal Rescue Ranch in Napa, California.
Education and Affiliations
Bachelor of Arts in English Literature from Chapman University
Certificate in Sustainable Tourism from the Global Sustainable Tourism Council (GSTC)

Member of the Society of Environmental Journalists